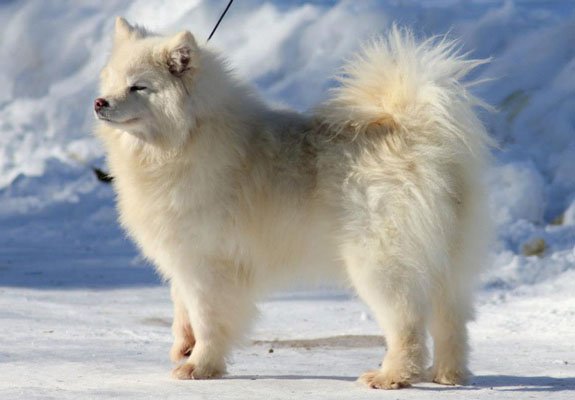 Breeder: Lykke Sörensen
Owner: Kennel Lapinlumon
Sex: tæve/female
Hips: A
Eyetested clear
PRCD-PRA: Clear
Born: 06.06.2011
Alba was born at our place, but since it was not at all a planned litter (Kiiski made her own surprise) we chose to let one of our puppy buyers have this litter at her place as she really wanted to try and have a litter and we already had several other litters at home at the same time. Alba therefore does not have the Lapinlumon prefix even if she is a puppy from two of our dogs. She is an excellent dog both on the inside and on the outside.