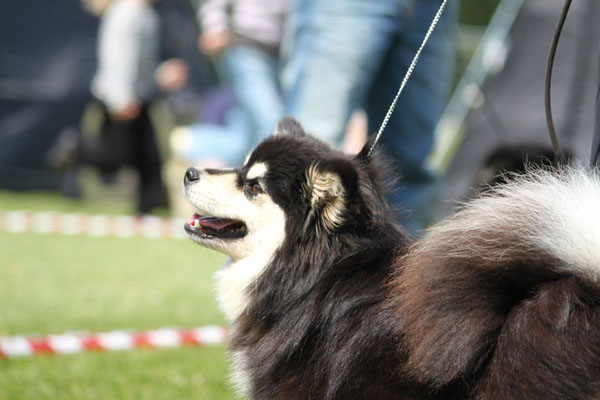 Opdrætter/Breeder: Kennel Lapinlumon
Ejer/Owner: Kennel Lapinlumon
Køn/sex: tæve/female
Født/born: 16.11.2009 Død/Dead: 19.01.2012
PRCD-PRA: Normal/Clear
Hofter/Hips: A
Dansk Namu, måske den bedste hund vi nogensinde har opdrættet. Taget fra os alt alt for tidligt og en af de allerstørste sorge vi har oplevet i vores tid med hundene.
English Namu, possibly the best dog we ever bred. Taken from us way too soon and one of the biggest heartbreaks we experienced in our time with the dogs.