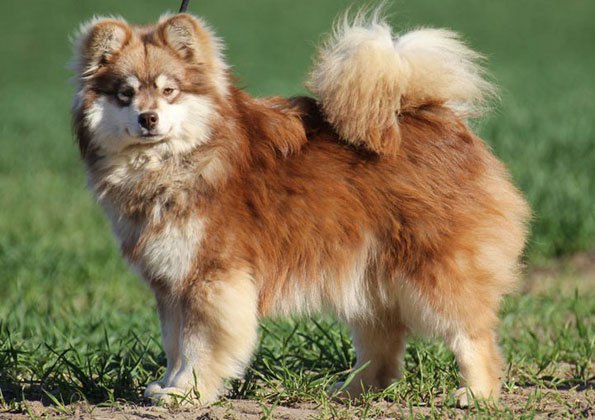 Opdrætter/Breeder: Kennel Lapinlumon
Ejer/Owner: Kennel Lapinlumon
Køn/sex: tæve/female
Født/Born: 08.06.2010
Död/dead: 18.09.2014
Hofter/Hips: A
Øjenlyst fri/eyetested clear
PRCD-PRA: bærer/carrier
Dansk Qumina er endnu en favorit og sjovt nok minder hun utroligt meget om sin mormor Tahma. Ikke så meget i udseendet, men mere i hendes opførsel og i måden hun bevæger sig og reagerer på. Hun er en dejlig blid og rolig hund med et helt fantastisk hoved.
English Qumina yet another favourite and funny as it is she reminds us a lot of her grandmother Tahma. Not so much in her looks, but more in her behaviour and the way she reacts in different situations. She is a gentle and calm dog with a beautiful head.