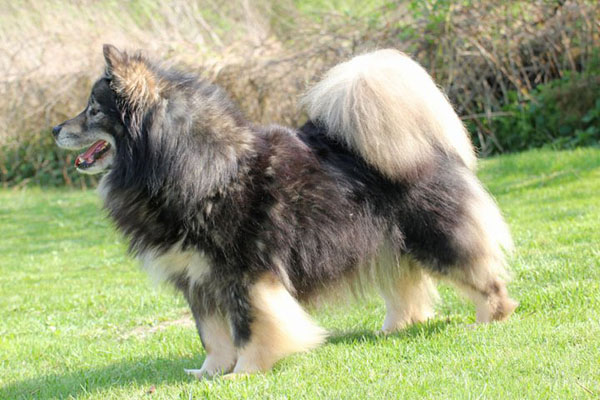 Opdrætter/Breeder: Kennel Lapinlumon
Ejer/Owner: Kennel Lapinlumon
Køn/sex: tæve/female
Født/Born: 12.08.2005
Hofter/Hips: B
Øjenlyst fri/Eyetested free
Prcd-PRA: Normal/Clear
Dansk Kukka er en af vores  tæver af vores gamle linie, barn af Killi og barnebarn af Tahma. Som dem en meget stærk, rolig og stabil hund. Vi elsker Kukkas type og pels og håber at hendes børn vil givet noget af det videre i fremtidig avl.
English Kukka is one of our bitches from our old line, puppy from Killi and granddaugther of Tahma. As them she is a very strong, calm and reliable dog. We love her type and her coat and we hope her puppies will give some of her qualities in our future breeding.