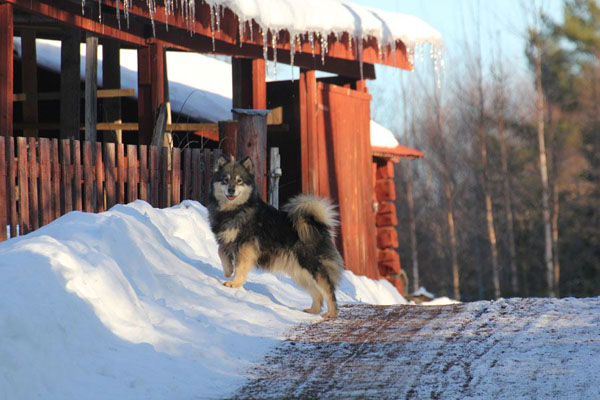 Opdrætter/Breeder: Kennel Lapinlumon
Ejer/Owner: Kennel Lapinlumon
Køn/sex: tæve/female
Født/Born: 12.12.2006
Hofter/Hips: A
Øjenlyst fri/Eyetested clear
Prcd-PRA: Bærer/Carrier
Pompes: normal/clear
Dansk Säde endnu en klar favorit. Fra Tahmas sidste kuld var der ingen tvivl om, at vi skulle beholde en tæve som vi kunne gå videre med linien på. Säde er som resten af den familie rolig og sikker i sit sprog både med hunde og mennesker, en fantastisk mor og en dejlig hund. Hun har 2 certifikater på udstilling, men hvalpekuld og pelstab er kommet i vejen så hun aldrig er kommet med og har prøvet at få det sidste.
English Säde yet another clear favourite. From tahma´s last litter there was no doubt we wanted to keep a bitch to continue this line with. Säde as the rest of this family is very calm and strong and clear in her language with dogs as well as people, a great mother and a lovely dog. She has 2 CACs from shows, but litters and loss of coat has come in the way of us trying to bring her along to get the last one.