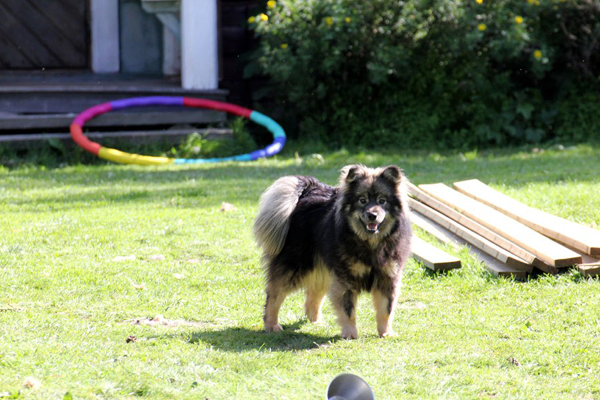 Opdrætter/Breeder: Kennel Lapinlumon
Ejer/Owner: Kennel Lapinlumon
Køn/sex: Tæve/female
Født/Born: 22.05.2011
Øjenlyst fri/Eyetested clear
Hofter/Hips: C
Dansk Ilma enebarn. Ilma var alene i sit kuld og vi tror det er derfor hun er blevet som hun er. Helt sikker på hun er universets centrum og fuld af energi! Men livsglad og sød og lydhør.
English Ilma is a lonely child. There was only her in her litter and we think that is why she turned out the way she did. Absolutely sure she is the center of the universe and full of energy! But full of life and kind and quite obedient too.