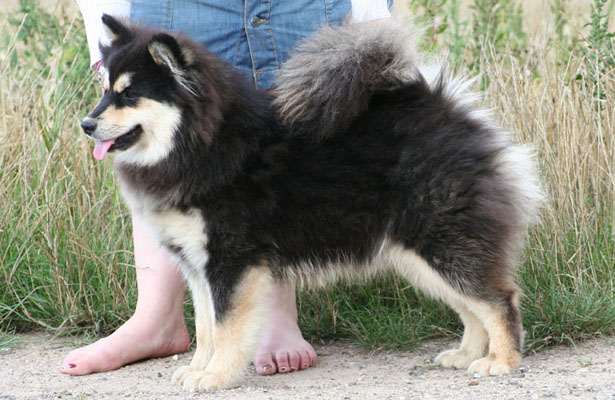 Opdrætter/Breeder: Eija Lehtimäki, Finland
Ejer/Owner: Kennel Lapinlumon
Køn/sex: Tæve/female
Født/Born: 18.11.2008
Hofter/Hips: BC
Øjenlyst fri/Eyetested clear
PRCD-pra: Normal/clear
Dansk Tinka er Jespers hund. En udbryderkonge og en dame med meget faste meninger om hvad hun vil og hvad hun ikke vil, men også en sød og kælen pige som nok er en af de klogeste hunde vi har haft. Tinkas far var en af mine favoritter på racen og også far til vores Läkki, men jeg er utrolig glad for at have endnu et Palsa barn i vores avl.
English Tinka is Jesper´s dog. She can break out from anywhere and is a little lady with a very strong will, she knows what she wants and what she does not want. But she is also cute and cuddly and one of the smartest dogs we have had. Tinka´s dad was a favourite of mine in the breed and he is also the father of our Läkki, but we are really happy to have one more Palsa baby in our breeding programe.