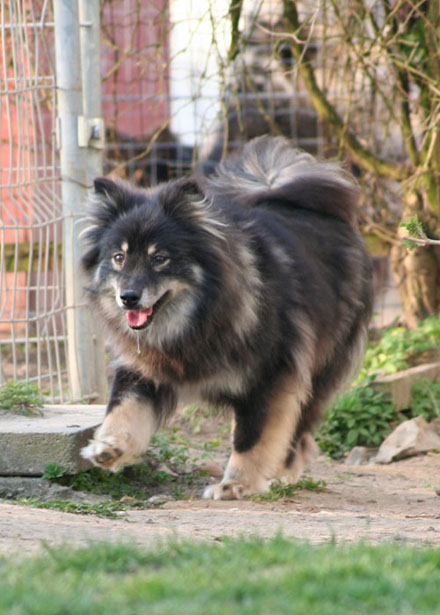 Opdrætter/Breeder: Eija Lehtimäki, Finland
Ejer/Owner: Kennel Lapinlumon
Køn/sex: tæve/female
Født/Born: 01.11.2000 Død/Dead: 02.10.2009
Hofter/Hips: A
Øjenlyst fri/Eyetested free
Prcd-PRA: Bærer/Carrier
Dansk Tre år fik vi med Ronja inden hun pludselig stille sov ind. En glad, blid og venlig pige som kom som voksen fra Finland og som fik to utroligt fine hvalpekuld hos os.
English We had 3 years with Ronja before she suddenly passed away without any drama, she just fell asleep. A happy, gentle and kind dog who came to us from Finland as an adult and who had two lovely litters with us.