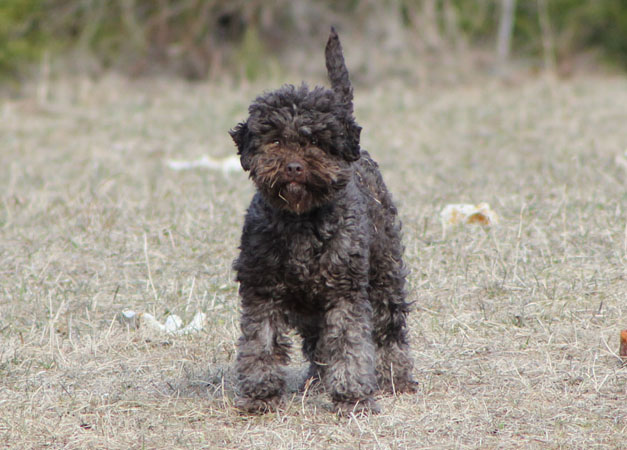 Opdrætter/Breeder: Kennel Lapinlumon
Ejer/Owner: Kennel Lapinlumon
Født/Born: 05.08.2010
Køn/sex: tæve/female
Hofter/Hips: B
Øjenlyst fri/eyetested clear
Juv. Epi: normal/clear
Furnishing: normal/clear
Lysomal storage disease: normal/clear
Ella vores lille cirkushund, potentielt den gladeste lagotto i verden. Altid fuld af humør og spilopper og en rigtig glædesspreder. En fin lille kompakt lagotto med fantastisk pels og super rørelser.
Ella is our little circusdog, possibly the most happy lagotto in the world. Always in a good mood and full of fun ideas. A beautiful small compact lagotto with a super coat and excellent movements.