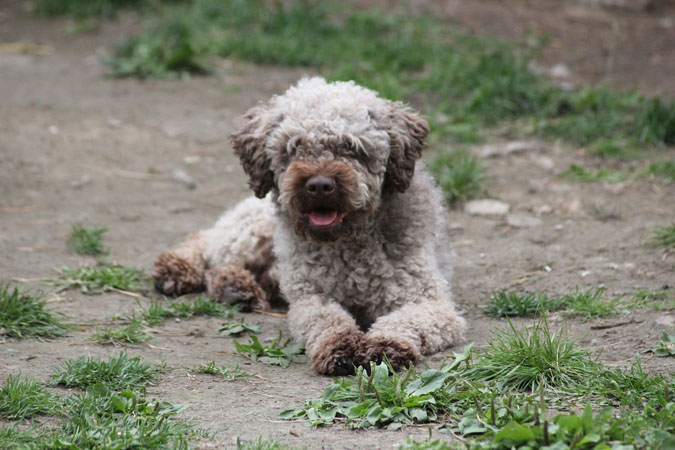 Født/Born: 28.04.2011
Køn/sex: han/male
Hofter/Hips: B
Lysomal storage disease: normal/clear
Otto var det som så mange før ham slet ikke meningen vi skulle beholde, men sådan blev det altså. En fin lille lagotto med et super hoved og en fantastisk god pels. Han har et lidt anderledes temperament end vores andre lagottoer, mere modig hjemme og ganske stærk, men lidt forsigtig med folk han ikke kender. Legesyg er han og opfører sig stadig som en glad lille hvalp.
Otto as so many before him was not one we actually planned to keep, but it ended up that way. A nice little lagotto with a super head and an excellent coat. His temperament is a bit different to our other lagottos, at home he is much more brave than our lagottos normally are and a quite strongminded dog, but he can be a bit cautious when dealing with people he doesn´t know. He is very playful and acts like he is still a small puppy.