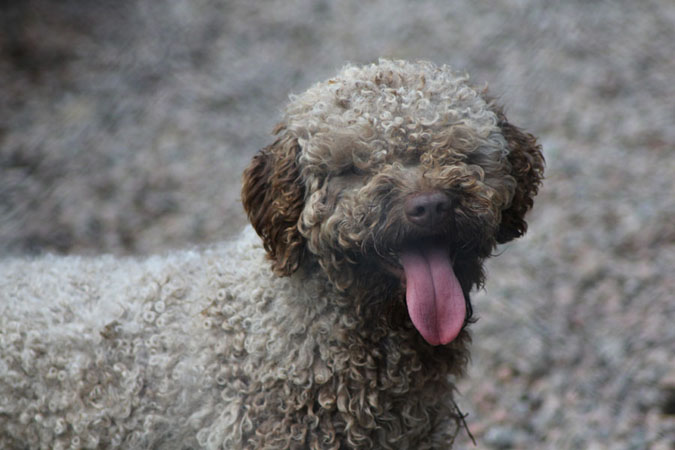 Opdrætter/breeder: Kennel Lapinlumon
Ejer/owner: Kennel Lapinlumon
Født/Born: 18/06-2012
Køn/sex: han/male
Øjenlyst fri/Eyetested clear
Hofter/hips: C
Lysomal storage disease: normal/clear
Da Sini som ejer Prins´ mor spurgte om vi ville låne hende til et kuld overvejede vi lidt, om vi skulle beholde en hvalp. Vi parrede Blondie som Lapinlumon Harmonia kaldes i Finland med en hanhund af helt andre linier end dem vi ellers har, så der kunne være en ide i det. Sini skulle dog selv have en tæve og vi havde også lovet min gamle veninde Sanna fra Finland en tæve, hvis der kom en til hende. Så vi ville vente og se. Fra ung alder vidste vi, at skulle vi beholde en hvalp skulle det være Prins. Han er en fantastisk hund og har været det fra lille hvalp. Et utroligt smukt hoved og så glad en mentalitet, han elsker alt og alle og springer glad ind i livet.
When Sini who owns Prins´s mum asked if we would like to borrow her for a litter we were considering if we should keep a puppy or not. We mated Blondie as Lapinlumon Harmonia is called in Finland with a male of very different lines than the ones we have ourselves so there could be a good point in keeping one. Sini was supposed to get a bitch puppy herself however and my old Finnish friend Sanna should get a bitch as well if there came one for her so we decided to wait and see what would happen. From the litter was very young however we knew that if we were going to keep a puppy it should be Prins. He is a fantastic dog and has been it from he was a small puppy. An extremely beautiful head and such a happy character, he loves everything and everybody and jumps with joy into life.
CH Budoar Monroe B

CH Budoar Martini B

CH Budoar Walsh B

Erika di Casa Cleo A

Budoar Lillemor B

CH Ardrex delle Farnie B

Budoar Matilda D

CH Lapinlumon Harmonia B

CH Comes Cordis Allegro A

Ettore dei Silvanbul

Didyfarnie

CH Lapinlumon Cassiopeia B

CH Cry Out Italian Style AB

CH Matisse B